He's the Black Mage and she's the traitor to the Crown.
Ryiah's world was shattered the night she discovered King Blayne's nefarious plans. Now, she has to betray the one she loves most in order to save the realm from war. Torn between love and duty, Ry finds herself on a perilous mission to help the rebels and convince the kingdom of Pythus not to honor its pact with the corrupt king of Jerar—all the while deceiving the most powerful mage in the realm, the very man sworn to protect the Crown and hunt the rebels at all costs: her husband.
She's one step ahead, but sooner or later the curtain will fall.
Sooner or later, she'll have to fight.
Witness the epic conclusion of The Black Mage series, and see just how far one girl will go to save her kingdom and the boy she loves—even when that boy has become the enemy.
Add to Goodreads | About the Author | Buy the Book
Guys….I finished my first series of the year and I am so sad to see it go! I started out on this journey a few years back when the author herself approached me to read her book…I was immediately drawn in and I haven't looked back since. The characters in this series have so much to offer and the action and adventure is amazing.
My feelings on finishing the series: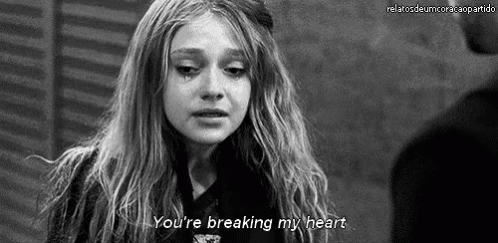 It took me forever to write this post after finishing Last Stand. I really didn't know how I could put into words how much I adored this series. (And if you haven't heard of this series or read the first book called First Year, I suggest you go get it now because you won't regret it! ) This last book was literally a roller coaster of emotions for me. So many twists and turns that I wasn't sure which character was on which side and who to trust to not break my heart.
First and foremost the character development throughout the series just got better and better. I felt that each book there were new angles that you saw each character in and Carter couldn't have done a better job. Since Ryiah is the main character, you see the most growth out of her. She still makes mistakes throughout the book but her heart is pure and you know she is trying to do whats best for her country. She sacrifices so much and you see how she struggles with decisions she makes. Ahhh I would tell you more but you have to read the book. The other character I love and so glad she shows up in this last book a little bit is Ella. She has been one of my favorite side characters in a series since day one. There is just something about her that always makes me happy when she comes into the scene, she is smart, genuine, and always tries to steer Ryiah in the right direction. Darren also changed quite a bit in this series and you see the softer side of him. But I hurt so much for all the decisions he had to make and they weren't the easiest ones either. In the end there are so many characters that show their true colors in this final book and you don't realize what's about to happen until it hits you square in the face.
The type of magic in this series is also different and I like how we learn more about it as you progress in the series. Not everyone in the book has magic and there are the different types too. And also as the series moves on, you find out how important mages are too the kingdom of Jerar. That magic doesn't go very far outside of the kingdom of Jerar. And not to give away anymore but there is even more ways to use magic that you find out in this last book.
And lastly…the ship that I loved…Ryiah and Darren. I swear by the end of the book that I was going to have my heart break in two with those two but I couldn't have scripted it any better than Carter did. There were parts that I was cheering and knew they were meant for eachother. Then there were other times that I was about to cry my eyes out cause I couldn't believe what was happening. In the end I believe Carter wrote a perfect ending and my heart and head were happy.
I just want to thank Rachel Carter for giving us a great adventure these last few years and I will be recommending this series to every YA reader out there. Can't wait to see what else she has in store for the future. Till then I will be patiently waiting. 🙂