For info on First Line Fridays and past posts click here.
This week's line comes from a book that I have heard a lot about in the past, but then the hype kind of quieted. This isn't to say that it's a terrible book, but you know how it goes. New books come out and though people loved this one they have other ones to hype up. Well a couple weeks ago I stumbled upon it at Half Price Books and I decided that the price was just TOO good and that I still wanted to read it. After this first line, you might want to read it too…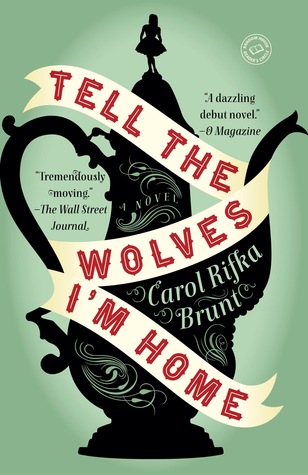 My sister, Greta, and I were having our portrait painted by our uncle Finn that afternoon because he knew he was dying. –Tell the Wolves I'm Home by Carol Rifka Brunt
Yea…I've gotta get on this one soon! Have any of you read this book? Any first lines to share this week?