IT'S SUMMER!!!!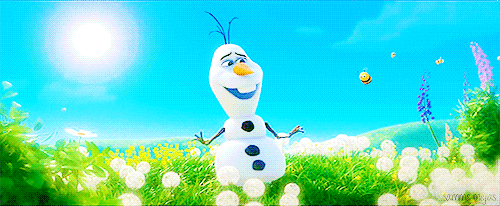 OK, I think we are excited for it to be summer here (Emily more than Arika because the summers up in the Midwest are a little bit nicer then the summers down in the South, Arika will be melting!). But also here at Midwestern Book Nerd, we are excited to knock down some more books off our TBR. With the longer days, that means more time to read outside! We also wanted to do a little update on how we are doing with our Rock My TBR challenge this year (PSST, we both need to work a bit harder at that!).
Arika:
Rock My TBR: So this last couple months I have done a really bad job on the Rock My TBR challenge….I have only read 1 book. I know, horrible right. The one book I did read, The Star-Touched Queen by Roshani Chokshi, was awesome! I highly recommend reading it and I can't wait to read the second book in the series. Well this summer I plan on getting better and reading at least three books from my list. I've already started on one book, Illuminae by Amie Kaufman and Jay Kristoff and the audio-book for this is AMAZING! So my guess is this will be done by the end of this week… but that still leaves a few other books I need to cross off my list.
My goal: I'm going to try and read at least 3 books from my list these next few months. I know I'll get distracted by other books but I think I should be able to manage 3 books (though I said that earlier this year and the last few months didn't go as planned). So here are the 3 books that I plan on reading:
Daughter of the Pirate King by Tricia Levenseller | Hunted by Meagan Spooner | Flame in the Mist by Renee Ahdieh
I've heard nothing but good things this year about all 3 of these books (all of them were released earlier this year). I also am jealous because I few fellow bloggers have gotten to be at a few of the release parties for them (I hope in the future I can get to some of these sweet gatherings and meet some amazing authors…but for now I wait). Good luck to me and I'm hoping it will be a successful summer of reading!
Emily:
Rock My TBR: Yea I suck at this. I have literally read nothing from the list. My mood reading ways have been kicking in full force and I just can't seem to settle on anything these days. I had HOPED to be finished with one by the time this post was written, but honestly…not gunna happen. I am definitely thankful for a summer job that is much more relaxed (kind of…it's more like I can relax a bit). I am hoping that I will be leaving my summer job each day with the energy to pick up a book, because during the school year that was definitely not happening.
My goal: To read at least 3 books from my Rock My TBR list this summer. Obviously I will be thrilled if I get more read, but I think 3 is doable. Here are the 3 I hope to read (obviously subject to change. I am a mood reader after all…):
Passenger by Alexandra Bracken* | I Capture the Castle by Dodie Smith | Dark Triumph by Robin LaFevers
* currently reading
I am loving Passenger so far, and am really trying to not let life and it's ups and downs distract me from taking even just a little bit of time to read. I think I can totally get these three read, and can easily knock out some more. I got this! YAY Summer Reading!
Check back here if you want to see mine and Arika's lists, because we would LOVE suggestions for what else from the lists we NEED to get read ASAP.