From best-selling author Shannon A. Thompson comes an exciting new duology in the Bad Bloods universe.
Fourteen-year-old Violet has been called many things: a bad blood, a survivor, an immortal…now she has a new name—citizen. But adjusting to a lawful life is not easy, especially when she must live under the rule of the same officers who justified the killings of her flock only eight months earlier.
Segregation of bad bloods and humans is still in effect, and rebellious Violet steps into a school where she is not allowed. When the police get involved, things deteriorate quickly, sparking a new revolution at the wall separating the Highlands from the outskirts.
That's when Caleb steps in. He might appear to be an average sixteen-year-old bad blood, but he has secrets, and Violet is determined to figure them out. Caleb knows who's attacking the wall and why, but his true identity remains a mystery—and how he relates to Violet could shake the threatened city to its very core.
Together or not, a storm will form, a rally will start, and shocking truths will be revealed.
From best-selling author Shannon A. Thompson comes an exciting new duology in the Bad Bloods universe.
Sixteen-year-old Caleb has been called many things: a patient, a musician, even a prostitute…now he has a new name—son. After his identity is uncovered, Caleb bands together with the family he once rejected in order to save the city of Vendona. But it won't be easy. Enemies wait around every corner—and so do harsh realities. With Violet and Kuthun by his side though, nothing seems impossible. As Vendona sits on the verge of an economic collapse and a massive hurricane threatens the city, Violet and Caleb must show its citizens how to overcome decades of hostility and division to save themselves.
Standing or not, a sea will rage, a wall may fall, and all will depend on immortal pain and sacrifice.
Buy July Thunder | Buy July Lightning | About the Author
Add July Thunder Goodreads | Add July Lightning Goodreads
Disclaimer: I was given a copy of this book by the Author in exchange for an honest review. This in no way changed my opinion of the book. 
Hey everyone, I am back again to talk about a couple more books in the Bad Bloods universe by Shannon A. Thompson. Now we talked earlier this year about Bad Bloods November Rain and November Snow and the cool mix between the dystopian setting and x-men type book. And we continued to follow those cool characters in the follow up duology of July Thunder and July Lightening. This time we are following two different characters, Violet and Caleb.
My initial reaction to the books: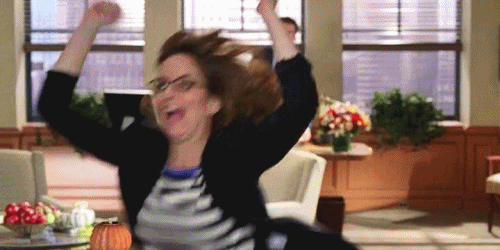 So I think I enjoyed this duology better than the first one. I feel like Thompson has really developed more in her writing for this series and it was definitely easier to follow compared to the first book November Rain. This review, I've put together a list of Likes and Dislikes to help me easily convey my feelings for this book.
Likes:
The characters felt more developed and I felt the relationships between the characters were more real compared to the first duology. I absolutely loved Violet! She was a character I really wanted to know more about in the first two books and was glad to hear that she was a main focus in this set. She is a mysterious and unique person and I love the fact that she is a "shadow person". She is different from a lot of the characters because she was literally stuck in her shadows for years and comes out when all of her family is gone. The other main character Caleb is interesting because he is a normal human in a bad blood world but all he wants is to protect his little flock from all the bad things still happening. The relationship between Violet and Caleb felt real to me and I was glad it ended up the way it did.
The struggles between Bad Bloods and the Highlanders was interesting. I felt that it mimicked in a certain way how our society today is. With groups having a hard time understanding each other. Even though we only see one side of it in this book, we see that all anyone wants is peace and to be able to live their life as normal as possible without the threat of others taking that away. I also liked how this wasn't about a total massacre like the first duology was but about the aftermath and how it is difficult for both groups to try and work together to form a new society where everyone is seen as equal.
The added new Bad Bloods in Caleb's flock are all really cool. I enjoyed reading about each and everyone of them and how they are all different then the other Bad Bloods in Violets original flock.
Dislikes:
Again I would say you have to read these books one after another. The first book doesn't have as much action or big events happen in it like the second one does, which is the same feeling I had in November Rain and November Snow. It could almost be grouped into one book with two parts for me.
I wish we saw a little more of how the Highlanders acted and what it was like for them after the election. We got small glimpses towards the end but I felt like we were only seeing one side to the city and Violet's/Caleb's problems.
Ratings:
3/5 Stars for July Thunder
4/5 Stars for July Lightning
I would definitely recommend reading this if you enjoy dystopian type novels and the added bonus of some cool powers like in X-men. These were good additions to the Bad Bloods universe and I am definitely up to reading some more from Shannon A. Thompson. Thank you Ms. Thompson for giving me the chance to read your novels!