Hey guys! Sorry I haven't been writing much about what I've read. It's been a crazy month and I wasn't really in the mood to write as much but more just read! And I also have discovered the awesomeness that is audio books….they are amazing.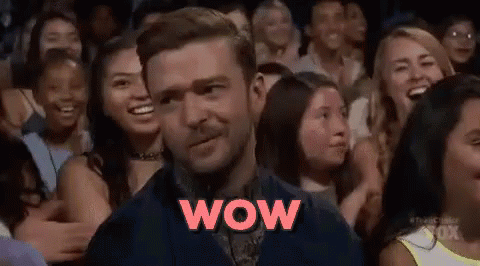 These audio books have allowed me to listen to some books that I wouldn't have picked up because I have books already at home to read. Anyway, back to what I have been reading/listening too….I've kind have been all over the board this past month, a little bit of this and a little bit of that. Some good books and some books that need a little more help. But overall I think most of these books I would definitely suggest you give them a try. I'll give you a little bit of what I liked and disliked about the books and then you should go check them out!
What I Read:

Spelled by Betsy Schow: I gave this book 4/5 stars. It was a nice easy read and I enjoyed the main characters mostly (Dorthea got on my nerves at first). I like the play off of fairytales but wished at times that some of the side characters mentioned would play bigger roles. There was a bit of humor in it and the romance was not overwhelming, which helped the book since sometimes it seems romance is way overplayed in YA lit. Overall it was a cute, funny book that I see many teens would enjoy.
The Rose & The Dagger by Renee Ahdieh: The end of this duology definitely deserved the 5/5 stars! I kick myself for not getting this book sooner since its been out for awhile and I did enjoy the first book. One of the main things I loved about this duology was the main character Shazi. She is a fierce, not gonna back down, take matters into her own hands, kind of girl. Those are my favorite main characters and Ahdieh does a great job of giving life to Shazi and making you as a reader root for her in every way. This book packed a lot of action, romance and a little bit of magic in between it's covers. I highly recommend the series and can't wait for more of Ahdieh's work in the future!
The Shadow Queen by C.J. Redwine: A solid 4/5 stars for this retelling of Snow White. It was a good book overall and had some definite pluses to it. One of my favorite things about the book was the banter (which in most cases makes or breaks a book for me). I was laughing out loud a couple times during the book with some of the commentary from multiple characters. There was also some cool magic and, thank goodness, no insta-love. And the best part….Dragons! Though it could have used more dragons. There were only a couple things I wish there were more of: 1. More background on the magic and 2. More about the lead male character. Otherwise a fantastic book and i will definitely be checking out more from this author!
What I Listened To:
Falling Kingdoms Series by Morgan Rhodes: The first four books that I've read have all been 4/5 stars. Lots and lots going on in this series but I think that's what I love about it. I, along with a lot of others, describe it as a more toned down Game of Thrones. There is many POV's, war between countries/families, and of course a little bit of romance. And of course my favorite character is Magnus! Ugh I almost wish the whole book was from his POV…but I can only hope. The narrator, Fred Berman, is fantastic! I love the way he narrates the book and is very captivating when he tells the story. I can't wait till the next couple are released on audiobook.
The Girl on the Train by Paula Hawkins: Not one of my favorite audiobooks that I have listened too, with a 3/5 stars rating from me. I enjoyed a little bit of a switch up since I had been reading a lot of fantasy but at times this book dragged on. It did have a few twists and turns that I didn't see coming. Overall an interesting mystery novel and the narrators were ok to listen too, nothing to gush about though. (I couldn't really watch the movie, turned it off about a 1/2 hour into it, I would stick with the book if you are interested.)
Prisoner of Night and Fog by Anne Blackman: The Prisoner of Night and Fog felt to me more like a murder mystery with the added fact that Adolf Hitler was a character in the book. It was interesting how Blankman put Gretchen in the middle of Hilter's life before he became Furer of Germany and how we saw what someone who was taught from the beginning who to hate and who to like.
While I did enjoy the story, it wasn't something that jumped out at me until the very end when Gretchen started getting answers for questions that didn't seem quite so right at first. The audiobook was ok, I didn't enjoy that aspect of it as much as other audiobooks I have listened to lately.
Overall I would gave it 3.5/5 stars
Dorothy Must Die by Danielle Paige: I have to say that Dorothy Must Die was an interesting twist to the Wizard of Oz world but it wasn't a major hit for me. I enjoyed how Danielle Paige added to the world that we already know and love but I felt that there could have been more added to it. I felt as if the world building fell short of what I am used to in a retelling of stories. I think the reason I liked it was more for the side characters, like the Order of the Wicked and how the good characters from the original story are now evil in this one. I enjoyed how the roles of the scarecrow, lion and tin man changed compared to the original story. Especially how the scarecrow was like a mad scientist and the tin man was like a hitman. The main character of Amy kind of fell flat for me though….she didn't seem all that confident in herself throughout the book and always second guessing herself, I was hoping to see a little more growth from her. The audiobook narrator was so-so for me, she did an ok job but I had a hard time listening to her for the whole book. Overall 3/5 stars, I didn't absolutely love it but would recommend for people who enjoy more modern day chick books.
Question: Has anyone else read/listened to any of these books? If so, what did you think?