Hey Everyone!
It's been like a week since we have written anything! How sad is that. We have both been kind of all over the place, and Arika has some awesome visitors down South right now so blogging just hasn't happened. But we both promise that we are ready to get back at it. A little break now and then never really hurt anyone, right?
Welcome back to another Friday. Second Friday in March already, can you believe it!? As you know, in honor of St. Patrick's Day we are talking about some awesome books that just so happen to be green. Last week we both talked about some books we have read and loved that are green, this week we are going to each share a book that we want to read that is green.
So, what are our green selections for this week?
Emily:
This book is one that was recommended to me personally. When I was participating in OTSPSecretSister I absolutely loved getting recommendations from whoever happened to have me. They would see what books I enjoyed and maybe leave a few suggestions in the letters, etc. Well this particular round I was gifted this book as a recommendation, which I think is awesome. She sent me one of her favorite books in hopes that I would also read and love it. Unfortunately I haven't gotten to it yet. You know how those TBRs go. But I swear I will. Brave Story is about a young man who finds that life is not quite what it seems. Things are suddenly completely messed up and he begins to search for a way to alter his fate. At 800 pages it's a lengthy book, but it sounds like an excellent adventure that I would love to be a part of.
Arika:
Most people who know me know that I love a good retelling, especially a fairy tale retelling. So when I heard of a highly anticipated Beauty and the Beast retelling…I was super excited! One thing that I love about a fairy tale retelling is the spin the author puts on it. Whether that be reversed rolls or different time eras, there is always a way the author can make it their own. This story of Beauty and the Beast seems to be set in a Russian setting and that Beauty herself is a huntress…sounds good doesn't it! Better yet…this book is coming out March 14th! So it might find a way on my kindle by the end of next week if I'm looking to cross off another book on my TBR. (Oh and I know everyone is as excited as me for the Disney Beauty and the Beast to come out in a few weeks too!)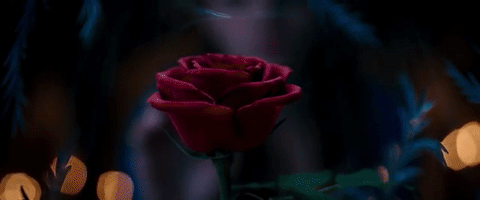 QUESTION: What are some books on your TBR that just so happen to be green?