Seventeen-year-old Serena isn't human. She is a bad blood, and in the city of Vendona, bad bloods are executed. In the last moments before she faces imminent death, a prison guard aids her escape and sparks a revolt. Back on the streets determined to destroy her kind, Serena is spared by a fellow bad blood named Daniel. His past tragedies are as equally mysterious as her connection to them.
Unbeknownst to the two, this connection is the key to winning the election for bad bloods' rights to be seen as human again. But Serena is the only one who can secure Vendona's vote. Now, Daniel must unite with her before all hope is lost and bad bloods are eradicated, even if it means exposing secrets worse than death itself. United or not, a city will fight, rain will fall, and all will be threatened by star-crossed love and political corruption.
Add this to your Goodreads | Buy it on Amazon
Reaction upon finishing the duology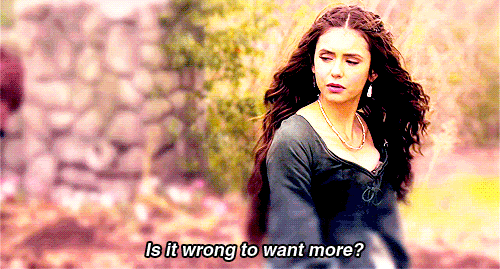 My Ratings:
Bad Bloods: November Rain (#1) – 3 out of 5 stars
Bad Bloods: November Snow (#2) – 4 out of 5 stars
First I want to thank the author, Shannon A. Thompson, for giving me a copy of her books to read, I really did enjoy the journey. 🙂
It's been really hard for me to gather my thoughts the last few days to describe this series. I have to say my thoughts went a total 360 from the first part of the book to the end of the second. At first, I had a hard time understanding the book. I couldn't follow the conversations and had to reread some paragraphs to make sure I was fully grasping that part of the book. What kept me pushing through was the all the cool abilities that the characters had and trying to figure out how the main characters, Serena and Daniel, fit into all of this. But by the end of the first book and for sure into the second, Serena and Daniel had my full attention! I really wanted to find out how all these different characters got through the tough times that were ahead.
So, to not give any spoilers away, I want to give you 5 reasons why you should pick up this series! I mean, guys, the ending to this series was great and that second book had me hooked so much that I finished the book in two days.
Really really cool special abilities! And when I say really, I mean REALLY!!! It made me think X-men in a way but it still made me so interested into each of the different characters abilities. There was someone who could walk through walls, another could control fire, and one of the cooler abilities was the gift of a shadow girl. This shadow girl, who's name is Vi, was one of the more interesting characters and I really want to learn more about her abilities.
A little romance but not too much. I liked the fact that there was a little romance between two characters but not enough where that was all the focus was on. It seems in a lot of YA books they put to much focus on romance, where all readers want is a good action or a thrilling adventure. But this series had just the right touch.
Multiple POVs. I have started to like this type of book more and more. The way Shannon writes her POV you are focused on two characters, Serena and Daniel. There is a definite difference between the two characters and how they think and act. I enjoyed both POV's and I didn't feel the need to skip through certain chapters.
Heart-stopping chapters. Not as many in the first, but the second book definitely had some chapters where I thought I would need to set down the book it was getting so intense. The feels I had after some of those chapters were crazy!
A little mystery. This was actually one book that I didn't quite figure out the mystery before it was revealed. Many times, when reading a book, I can identify secrets that characters are keeping hidden. But I was only half right on this one and I enjoyed trying to figure out what the characters were hiding from each other.
So there are my 5 reasons guys and I highly suggest you read this series! A really cool duology that by the end will have you on the edge of your seat and also wiping away a few tears. And better news yet, there will be another duology coming out this year following another character in the books.
Question: If you had a special ability or superpower, what would it be? Has anyone else read this duology?