For info on First Line Fridays and past posts click here.
This week's first line comes from a book that I have been seriously anticipating since I completed book 1 about a year ago. I was so excited when I read the first book to get lost in such a wonderful fantasy and it gave me such a great distraction from things that were going on around me with job problems and other issues going on at that particular time in my life. Funny, some of those things are ONCE AGAIN an issue and I sure hope that the next book in the series can give me that break from various stresses. Or it will give me stress…who knows.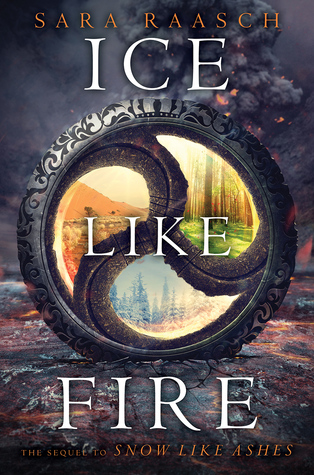 Five enemies. Five dented helmets sit lopsided over five equally dented breastplates; five black suns shine, scratched yet distinct, on the silver metal. – Ice Like Fire (Snow Like Ashes #2) by Sara Raasch 
Anyone as excited as I am about this book? Any good first lines to share today?