She survived a trial year at the Academy, but that was just the easy part… Now sixteen-year-old Ryiah is an apprentice of Combat, her school's most notorious faction of magic. When she finishes she will be a mage, but in order to do so she has to survive four years with a training master she hates and her old nemesis, Priscilla. To make matters worse the unwanted attraction Ry feels for her sometimes-friend-sometimes-rival Prince Darren is at an all time high –even though he is betrothed to the very girl she can't stand.
Really, the only bright spot to Ryiah's new life is the time she spends with her friends, including an older apprentice named Ian, who she finds herself thinking about quite often.
Just when things start to get comfortable they take a turn for the worse. An apprentice is killed in a rebel attack and several mages end up dead. Unwittingly, the apprentices find themselves in the midst of a budding unrest between Jerar and its northern neighbor, Caltoth. For Ryiah the impending conflict means many things, but as her apprenticeship draws to a close she finds her biggest problem at home.
Unfortunately for her, Darren's not going anywhere.
Click here to add this book to your Goodreads
Click here to buy this book on Amazon
BEFORE YOU CONTINUE READING…This is the 2nd book of the series. If you have not started this series then you should check out my post about First Year (Black Mage #1) before reading on. I promise to keep out any and all spoilers (which will be NO easy task)
Initial reaction upon finishing: 
Basically this book has become one of my favorite sequels. It was everything I anticipated (AND MORE!). How often is it that you can honestly say that the second book was even better than the first amazing book in the series (ok, there are a few so can we add this one to the club of kick butt second books? K thanks). As I promised I will give away no spoilers (because I hate so much when people do that, especially with a book in a series that you haven't even started yet). So here are some of my non-spoilery thoughts (all my spoiler filled thoughts went straight to my dear friend Arika because YOU NEED THAT KIND OF SUPPORT. This book is an emotional roller coaster)…
FOUR YEARS IN ONE BOOK: I love that the entire apprenticeship took place within one book. I adore that. Do I think that Rachel couldn't have split them up by year? Psh…she could have easily done that. But then you always worry that things will get dragged down by endless details about what could be seen as pointless things. I am one that does not always care about these details (though I am not going to shun books that do this) so this book was perfect for me in that respect. This definitely kept the pace of the book moving along, and though there are some details that I felt were KIND OF missing (what other training they do besides the yearly mock battle, for example) it really wasn't a huge deal. This book flew by because so much was happening so fast.
ROMANCE: Ok, I must say that this was one of those things I loved and yet hated. My biggest complaint was that it was a love triangle but I understood it and was just as confused as Ryiah. I think that either guy would have been great for her, each offering something different besides caring for her. But I understood her confusion and sometimes I wish that they guys would have said something along the lines of STOP TOYING WITH MY EMOTIONS AND JUST PICK ALREADY. Also, are we sure that these guys aren't secretly Jess and Dean? Because I was getting a serious Jess/Dean/Rory vibe (bonus points if you can guess which guy was Dean and which was Jess).
RYIAH: Oh my gosh this girl is still a force to be reckoned with. She is still constantly fighting for what she wants and working her tail off to get there. Not a single thing comes easy for her, and you can definitely see that in the 2nd book if you somehow missed that in the 1st. She is fighting to be the best and to show everyone that she is more than capable of the task at hand. She is the picture of perseverance, even when people get in her way.
Bonus: uhmmmmmm, was I the only one blown away by that ending!? I honestly did not see it coming and if you have read the book then WE SHOULD TALK!
I seriously cannot say how much I loved this book enough. I am so scared that I am not giving it the accurate praise that it deserves and that my words just cannot show my intense love for this series. It was such an amazing continuation of the series. Rachel has this way of making characters seem real and relate-able that I personally do not always get in fantasy. Thank you for that Rachel. If you have not jumped on this series yet and you are a fantasy lover I highly suggest you do so! It is such a fun adventure with some amazing characters (and some serious swoon).
Book 3 (Candidate) comes out soon so jump on this one soon!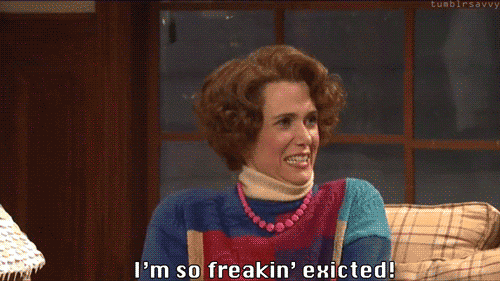 Have you read this book or series? What are your thoughts?