I have been meaning to do a review of the these books for awhile, but August seems to have been the worst thing for me right now. I have no idea what it is but all motivation has been gone and this month has been a struggle in general. But I hope to change that by doing some book chats, because I feel those are shorter than book talks right? Also, these books are typically pretty highly talked about so I feel like to do a whole post on them would be me repeating so much that has already been said. That and I feel like my posts would just be flaily gifs sooooo this is probably for the best. Here we go…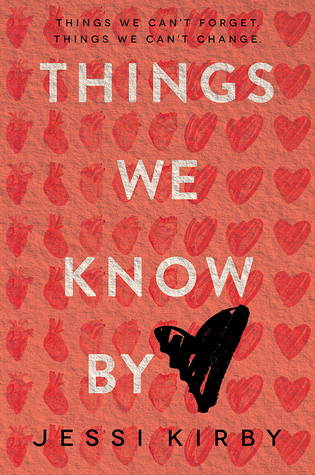 Things We Know by Heart by Jessi Kirby
When Quinn Sullivan meets the recipient of her boyfriend's donated heart, the two form an unexpected connection.
After Quinn loses her boyfriend, Trent, in an accident their junior year, she reaches out to the recipients of his donated organs in hopes of picking up the pieces of her now-unrecognizable life. She hears back from some of them, but the person who received Trent's heart has remained silent. The essence of a person, she has always believed, is in the heart. If she finds Trent's, then maybe she can have peace once and for all.
Risking everything in order to finally lay her memories to rest, Quinn goes outside the system to track down nineteen-year-old Colton Thomas—a guy whose life has been forever changed by this priceless gift. But what starts as an accidental run-in quickly develops into more, sparking an undeniable attraction. She doesn't want to give in to it—especially since he has no idea how they're connected—but their time together has made Quinn feel alive again. No matter how hard she's falling for Colton, each beat of his heart reminds her of all she's lost…and all that remains at stake.
MY FIRST JESSI KIRBY BOOK! Listened to the audiobook ❤
My thoughts:
This book was fantastic. I got so emotionally invested without really thinking that I would. Colton Thomas…he is a swoony boy FOR SURE. I just adored him in every way. I was worried that he just wouldn't really be that great in my eyes…I WAS WRONG! This book really explores grief, which is something that definitely hits home for me. Throughout this book you see Quinn still struggling with this tragic loss and trying to come to terms with it in every way possible. Does she always make the best choices? No, but I know no one in these situations that do so. I loved watching her come to terms with it, as we all do in similar situations, and she grew. She grew up so much and learned so much about herself. Another thing I loved was her relationship with her sister. It's not often that you see such an awesome, natural, and positive relationship between siblings. At the time I was listening to this I was going home for the weekend to see my sister before she moved away, so it could have hit me a little harder due to my emotions and whatnot. This book hurt sometimes. I kind of knew what would happen (I think you would too after reading that synopsis) but I loved every minute of it. Jessi Kirby, you can break my heart any day.
To sum up my reaction: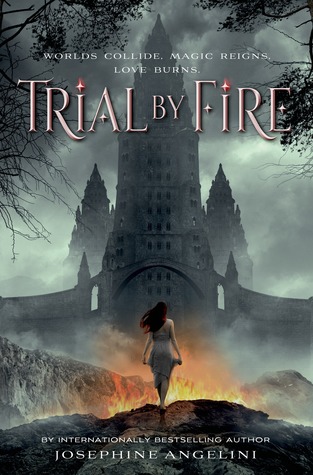 Trial by Fire by Josephine Angelini
This world is trying to kill Lily Proctor. Her life-threatening allergies keep her from enjoying experiences that others in her hometown of Salem take for granted, which is why she is determined to enjoy her first high school party with her best friend and longtime crush, Tristan. But after a humiliating incident in front of half her graduating class, Lily wishes she could just disappear.
Suddenly, Lily is in a different Salem—one overrun with horrifying creatures and ruled by powerful women called Crucibles. Strongest and cruelest of them all is Lillian . . . Lily's other self in this alternate universe.
What makes Lily weak at home is what makes her extraordinary in New Salem. In this confusing world, Lily is torn between responsibilities she can't hope to shoulder alone and a love she never expected.
My thoughts:
WHOA! Whoa whoa whoa! This book was awesome. Lily was the hero that I didn't quite expect. She was so weak at first. I kind of expected people to just use her and walk all over her, but she really comes into her own and I loved it. I also loved watching her learn as she went, because that is what we all do anyway. We are always learning as we're going. It made her character seem more real. Then there's Rowan, another swoon-worthy boy. I get it now Kelly. I get it. I don't think there are any words to describe him. He's just wonderful. I also loved the sister relationship. Lily and Juliet were always there for each other, no matter what. It was so wonderful. I love these positive sibling relationships. I was a little worried about the plot, because there is so much that can go wrong and get cheesy with the whole alternate universe thing, but the author really did a fantastic job with it. I loved it. And then that ending…that ending had me going a little crazy and had me really NEEDING the next book. Seriously, WHAT HAPPENS NEXT GUYS!?
To sum up my reaction: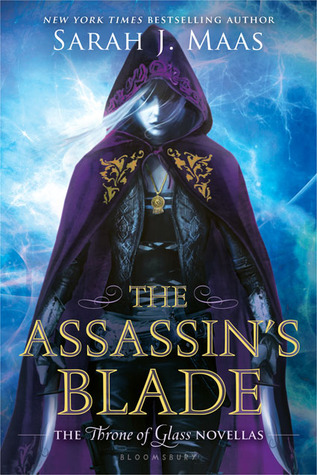 The Assassin's Blade by Sarah J Maas
Celaena Sardothien is Adarlan's most feared assassin. As part of the Assassin's Guild, her allegiance is to her master, Arobynn Hamel, yet Celaena listens to no one and trusts only her fellow killer-for-hire, Sam. In these action-packed novellas – together in one edition for the first time – Celaena embarks on five daring missions. They take her from remote islands to hostile deserts, where she fights to liberate slaves and seeks to avenge the tyrannous. But she is acting against Arobynn's orders and could suffer an unimaginable punishment for such treachery. Will Celaena ever be truly free? Explore the dark underworld of this kick-ass heroine to find out.
Contains all 5 Novellas.
My thoughts:
Normally I stay away from novellas. I am not at all sure why. Maybe it has to do with me wanting to be in the heart of the story and not reading all these other things until AFTER everything else, but I am definitely glad I read this one. All 5 of these stories reminded me just why I love Celaena. She is definitely this badass, strong woman who can take on pretty much anyone. Being this scary assassin you would assume that she is heartless, but these show that is not the case. She is constantly helping others who are in crappier situations than herself and is trying to uplift people that she can see moving further ahead than where they are. This was especially apparent during the 2nd novella when she was with Yrene for the majority of it. I just loved watching her reach out and help someone become more than what they are at the moment. Seeing Celaena's past really helped me to see why she is the way she is in the main novels, and it helps me to see what she is capable of and what she has moved on from. Also…Sam. He became so real, and I am not sure if I like that (meaning OH MY GOSH IT HURT SO MUCH TO FINISH THAT AND HOW COULD SARAH DO THAT TO ME!?). I really enjoyed these but OH MY GOODNESS CAN I JUST HAVE QUEEN OF SHADOWS ALREADY!?
To sum up my reaction:
I really enjoyed all three of these books! Have you read any of these? How did they make you feel?