For info on First Line Fridays and past posts click here.
This is the first line from a series that I have devoured. If you know me you know that I really struggle to finish the final book of a series. It's like I want to to live on forever and if I just straight up refuse that final book it will never end. Sadly, I have come to realize that this is not the case. Does that mean I have changed my ways? Nope! This series, however, I could not wait to finish it up. I just HAD to know what was coming next, and since there are only 3 books and they aren't SUPER lengthy I thought I would be ok. (Might I add if you have not read this series you should. I loved every minute of it and I was really really really happy with the way that the series was concluded).
My mother thinks I'm dead. Obviously I'm not dead, but it's safer for her to think so. –Legend by Marie Lu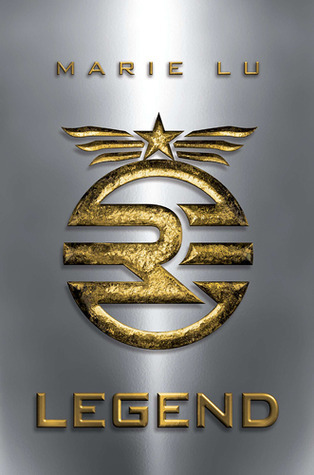 Have you read this series? What were your thoughts on it? Any first lines to share this week?