Today's first line comes from a book that I am buddy reading with some lovely ladies. You will be seeing a post on it on the 3rd of July for our monthly Spectacularly Swanky Saturdays (moved to the 3rd due to the 4th of July falling on a Saturday). This first line had me hooked on this book and that night I went on to read nearly 50-60 pages before being forced to put it down and sleep (which is sometimes a rare thing for me, especially when exhausted like I was that night).
"Today was the day a thousand dreams would die and a single dream would be born." –The Kiss of Deception by Mary E. Pearson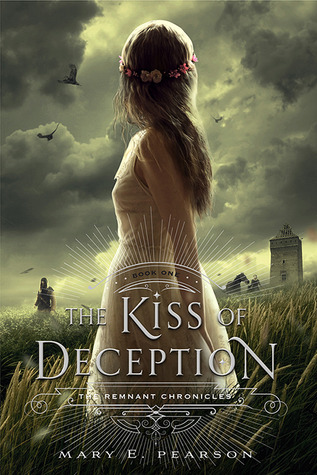 That first line really suckered me in to this book, and it just constantly gets better and better. Look for more of my thoughts (and the thoughts of my fabulous friends who are buddy reading this with me) on July 3rd!
Got any good first lines? I would love to hear them 🙂
Now…get back to reading! 🙂